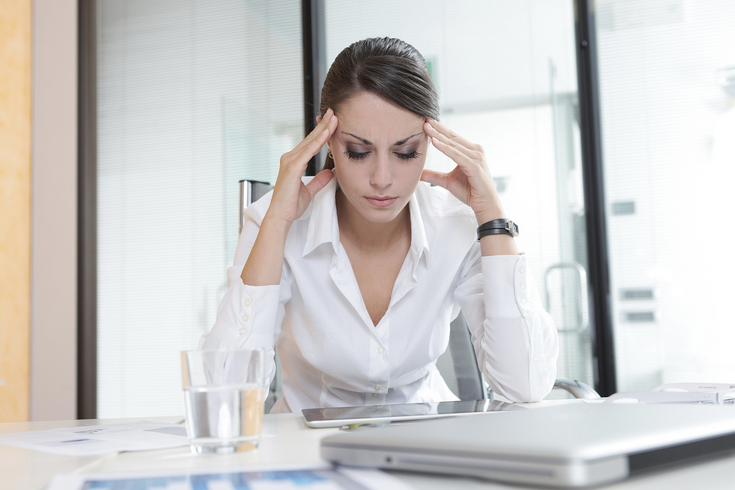 May 26, 2015
This isn't surprising, for two reasons: One is that men are socially conditioned to internalize stress. They deny it consciously while expressing it via physical illness and/or psychiatric symptoms that they don't recognize; or, they seek relief through alcohol, drugs or other kinds of escapism. The other reason is that women are conditioned more towards experiencing and expressing emotional experience, in general. So their stressful workplace experiences — which are often related to men's denigration of their leadership roles — tend to be more visible.
A recent conference on women's leadership, reported in Financial Times by Charles Wallace, describes several examples of the ways in which women leaders face workplace stress in organizations today. He writes, "An increasing amount of attention is being paid to the troubling fact that women in the workplace, especially in management or leadership roles, report being stressed out more often than men," and "… despite recent strides in equality in the office, women experience a lot more stress than men."
One reason, frequently cited, is what I referred to above. For example, Errica Moustaki, executive coach at Careers in Depth, a London executive development firm, explained that  "women may express stress in psychological or behavioral ways, while men bottle up feelings and have more heart attacks and strokes." And, that many women executives "experience stressful work situations because of a constant sense of having their confidence undermined by men. Women have to continuously prove themselves in the workplace."
Despite strides towards more inclusiveness and integration of women into leadership roles, the context of the organization's culture, especially as it's shaped by men's view of women in these roles, is key. It continues to generate stress for women as they rise up in senior level positions.
For the full Financial Times report on the conference and some of its other presentations, click here.
Credit: Highwaymail