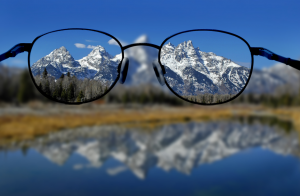 Writing in Entrepreneur, Virgin founder/CEO Richard Branson cites the importance for a company to develop a vision. I find Branson's views relevant not only to business, but to life itself.
In response to a reader's question, he writes, "You do need to develop an overall vision for your company — one that is strongly supported by a more targeted strategy at each business that falls under your umbrella. The two things are not mutually exclusive, but complementary: One should not override the other." And, "…we have started up more than 400 companies…and as the success of our group has proved, your vision for your company should not be so restrictive that it limits your team's imagination."
This applies to one's personal development, as well, in my view. That is, we need an overarching vision of what we're living for; a sense of meaning and purpose to our lives that provides overall integration and direction. And that requires flexibility and adaptability as we "evolve" along the way. Branson reflects this same perspective with respect to business, writing that "Starting up a business is always an adventure, and not everything comes together for every entrepreneur in the same way. As you face the challenges of keeping your business going, you may find that your vision for the company needs to be adjusted as you go."
That's a valuable perspective for your life development, as well — in your relationships, your career, your life goals. Branson adds, "Looking back, our goals certainly changed and expanded over time, but there was a key element that was common to all of those enterprises: They were created to enhance people's lives." I think that latter point is relevant to your personal and societal development as well, because in out interdependent world personal success is interwoven with support of and enhancement of others' lives — the larger common good. It's clear that this reality is stirring major turmoil in business, public policy and personal lives, today.
For Branson's full article, click here.