This is a guest post by Brian Kaminer, founder of Talgra, which provides consultation to people on ways to create positive social and environmental change, through aligning money and values with investing. It was previously published on Green Money.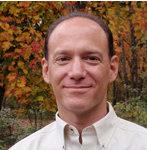 My Roadmap
After 17 years in the brokerage business at a boutique trading firm, I got the chance to explore areas that were of greater personal interest to me and felt in alignment with my values. Sustainability quickly got my attention and my role as the father of three boys also furthered my interest on the topic. I initially focused on resource / energy conservation and solar energy for about 2 years. After learning about the concept of Slow Money and attending various conferences in 2010, my awareness about the role of money and investing was elevated to a new level. Since then I have immersed myself in this field while working to commit financial resources to support my core values and understanding of sustainability. This is very much an evolving and rewarding personal process.
While doing so, I have been overwhelmed by the amount of information and resources available on this subject. It seems to be exponentially growing in content and visibility. Organizing and connecting what I have been learning has increased my understanding of the field and presented the opportunity to share this with others by creating a resource document. This process enables me to see the bigger picture.
Towards that, I created the Money and Impact Investing Directory in 2012 and promoted it through Talgra. In May of 2013, the directory was moved to its own website with the support of sponsors (including Talgra, RSF Social Finance, MicroVest and others). There are many people that continue to be generous with me by sharing their time and knowledge. The directory is an opportunity to pay that forward in order to help others. It reflects my journey and expanding awareness of resources.
The Directory
The Money and Impact Investing Directory (www.ImpactInvestingDirectory.com ) is a new resource for people looking to align their money and core values through banking and investing.
The Directory highlights topics, resources and organizations related to creating positive social and environmental impacts by enabling you to utilize your funds in a values-based conscious manner. It encapsulates a growing opportunity to unite money, values and sustainability. The Directory exists to foster learning and engagement.
Here you will find a resource that provides a framework and roadmap for you. It connects the dots between related areas and organizations in the hopes of inspiring a broader audience to join the conversation and cultivate opportunities. It was developed to enhance open source sharing and increase collaboration while helping you achieve values-based positive change on your journey.
I found a growing number of terms to describe and link the resources, including impact investing, responsible business / investing, social finance, SRI, and slow money to name a few. Each is part of a new economy based on long-term values that include knowing where our money goes. While originally focused on private equity and debt investments, "Impact Investing" is evolving as an umbrella term that appears to be more representative of similar intentions to create positive social and environmental benefits along with financial returns, rather than a single style or asset class of investment.
There are people and organizations that have been building this larger field and approach for decades. Their knowledge and perspective is offered through many detailed resources and directories. While there is a plethora of available information, it can be overwhelming. The Money and Impact Investing Directory provides a concise view of this growing field while providing users easy paths to dive deeper and take action. This directory is an invaluable resource for individuals, foundations, endowments, pensions, non-profits, financial advisors, wealth managers and anyone else interested in using money and investments to create prosperity for people and planet.
Find out what it's all about. The "who, what and how" to aligning money and values for a more sustainable and healthier future, are offered in this resource.
Directory Highlights:
Local Banking, Economies and Business
-Community Banks / Credit Unions
Community Investing
– Guides & Micro Finance
Private Companies & Funds – Impact Investing
-Definitions / Investor networks, platforms and groups
Public Companies – ESG, GRI
Sustainability by the numbers
– Certification, Reporting, Ratings & Analytics
Resources for foundations and endowments
-PRI, MRI
Along with Articles & Papers; Books and Media; Conferences; Examples & Resources.
This is an evolving resource so your input is welcome. You are encouraged to visit the website and share your perspective.
See the full directory at- www.ImpactInvestingDirectory.com
About Talgra – Cultivating Sustainable Investments
Brian Kaminer, founder of Talgra, is a consultant for people wanting to apply new thinking to create positive social and environmental change with their money. The focus on the whole picture, along with the bottom line. Talgra takes the mystery out of sustainable investments. You are guided to help clarify your values and what is important to you. Then, together, we find opportunities for you to use your money and investments to support that.
Talgra also works with financial advisors and wealth managers to foster their clients' sustainable investments. Talgra manages its own portfolio of related investments and in addition helps outside organizations identify and cultivate mission-aligned funding and partners.
To learn more about Talgra's services and Brian Kaminer, please visit www.talgra.com
For more information contact
Brian Kaminer, Founder – Talgra LLC, Money and Impact Investing Directory
Email: info@talgra.com
Phone: 914-273-7830