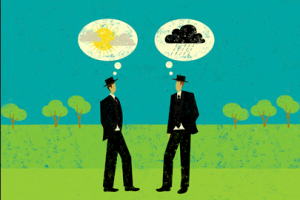 A new study by Brandeis University and the University of Rochester, published in Health Psychology, finds that people who have a sense of "control" in their lives and believe they can achieve their goals — despite hardships — are more likely to live longer and and healthier lives. This was found to occur even among less educated people, which contradicted previous research that indicated shorter, less healthy lives among less educated people.
However, what's meant by a sense of "control?" What constitutes it?
I think the research findings reveal the importance of having a vision, an ideal, to aim for and pursue — "control" in that sense. That's different from a belief that one is in control of, or can dominate and bend circumstances, to one's will. Or, the need to control and cling to what inevitably changes and evolves in life. That is, positive "control" means maintaining a belief in what is possible. That's what sustains energy and flexibility in pursuit of an ideal or goal in life, whatever one's current circumstances.