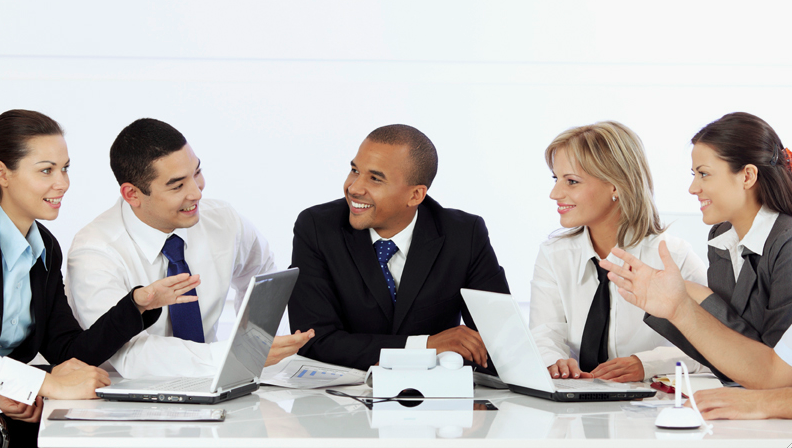 September 10, 2014
Many studies in recent years show the connections between positive, collaborative relationships at work; a positive, supportive management culture; and higher levels of creative, productive work. I think the findings of this recent study from Norway of 3000 managers, conducted by researchers at BI Norwegian Business School, add to this knowledge, and are relevant both to managers and those being managed here in the U.S.
The study examined stress among mangers, and found, In essence, that managers who enjoy a good relationship with their employees suffer less dangerous stress at work. "The best thing a manager can do to prevent work stress is to develop good relationships with the employees at work," concluded lead researcher Astrid M. Richardsen in a summary of the findings.
The research found that more than six out of ten Norwegian managers (61.8 per cent) indicate that they often or all the time experience time pressure or a heavy workload. Fewer than five per cent say they rarely or never have time pressure at work. Most relevant to U.S. organizations is the finding that managers experience significantly less stress when they feel they have a good relationship to their employees, and the employees show a positive conduct and confidence in their managers. That is, according to the research summary, when the employees are happy with what the manager does, understand his or her challenges and participate actively in solving the problems, the manager will have less stress. This will probably be because the manager trusts the employees more and delegates more tasks to them. Hence the work pressure will decrease, Richardsen believes.
Although differences exist between managers and workers in Norway and the U.S. culture regarding work-life stress and organizational pressures, one commonality is the Norwegian finding that managers who feel they have control of their work situation and great freedom to make decisions experience less work pressure and emotional strain. They also suffer considerably less role stress than managers who do not have such control. Most U.S. managers would resonate with that, as well as the finding that Continue reading →