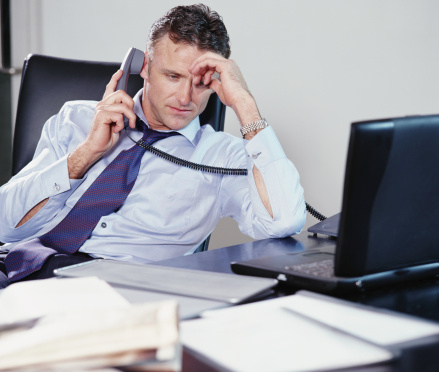 August 12, 2014
Do you work increasingly long hours, maybe even pride yourself on taking little, if any, vacation time? If so, you're in pretty good company. Some recent surveys confirm – again — that U.S. workers tend to take relatively little vacation time, and they work increasingly longer hours. With more heightened awareness of the damaging effects of work-life "imbalance," physically and emotionally, one wonders, what maintains this unhealthy way of life for so many?
It's easy to cite the fact that U.S. companies provide very little paid vacation time as a matter of policy compared with other industrialized nations. We're the only advanced economy in the world that doesn't guarantee its workers paid vacation days and paid holidays, says John Schmitt, co-author of a report by the Center for Economic and Policy Research. And the Bureau of Labor Statistics finds that, even after 10 years of employment, about 65 percent of workers have less than 2.5 weeks of paid vacation.
But the lack of vacation time provided by employers is both a cause and effect: It reflects something about our social values to begin with. For example, how we define success and personal worth can include taking little time away from work. And that, in turn, is reinforced by company policies. But beneath the surface, psychologically, is often a sense of being trapped in a way of life that one can't break free from. Or, as one person told me, "I don't like who I've become."
According to one survey, the median vacation time is 12 days. And 40 percent take a week or less. Yet, the impact of overwork is well-known: Higher levels of stress, which can create both physical illness and emotional conflicts. It fuels marital and family conflicts. In fact, a Gallup survey found that nearly 70 percent who take no vacations at all report that they struggle to balance work and life. And, while another survey found that about 50 percent claim to be satisfied with their work-life balance, 81 percent also said that work-life balance would be a critical factor in deciding whether to accept a new position. Ironically, overwork and little time off leads to less productivity and less effective decision-making, as well as diminished focus and clarity. That's become worse in today's world, as recent research shows the cost of being online and available 24/7, thanks to digital technology.
As the saying goes, no one on their deathbed says they wished they had spent more time at the office. So, what propels people to diminish time away from work — even short breaks to recharge and reboot their energy and life balance? We need to look at some of the social and psychological motives that give rise to this paradoxical picture. Here are some that Continue reading →