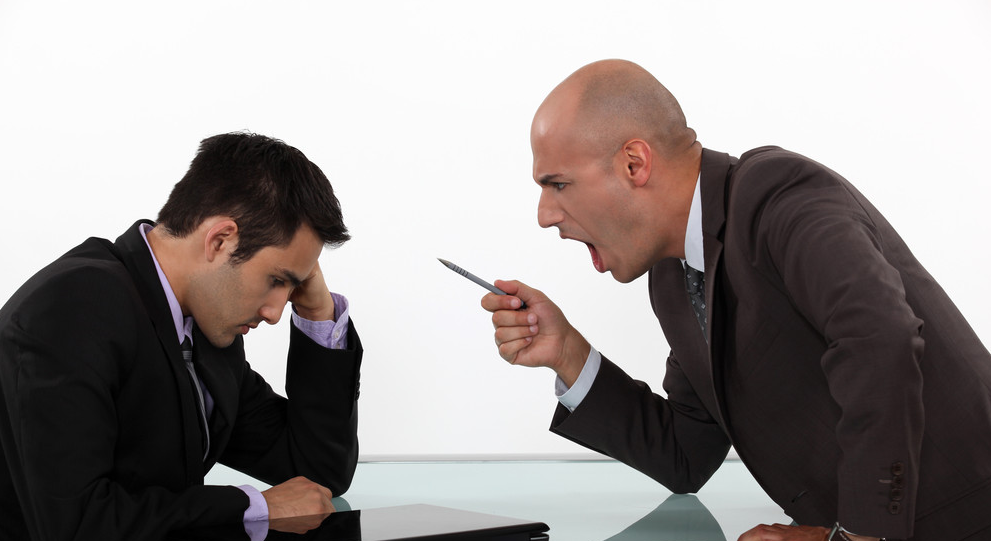 October 20, 2015
I've written previously about abusive bosses and psychologically unhealthy management in general, and I'm revisiting it a bit here, because of a new study that highlights the difficulty people have when dealing with this kine of management environment. And not just employees: sometimes researchers themselves have a naive understanding of the problem.
That is, some recent research about employees who deal with abusive bosses shows that a well-intentioned study of workplace behavior can produce findings that confound the researchers' predictions. This research found one unsurprising result; but another part of the findings – which puzzled the researchers — is what caught my eye.
To explain, the research surveyed the ways in which employees behave when working for abusive bosses. Those are often people who are narcissistic, denigrating, arrogant and unsupportive — or outright undermining — of employee's learning and development.
The unsurprising part of the findings was that just trying to avoid the abusive boss or plotting ways to retaliate didn't work. That made things worse for the employee, according to the study, published in the Journal of Applied Psychology and summarized by Jena McGregor in the Washington Post.
Rather, the other set of findings is what got my attention. Here, the researchers predicted that "acts of compassion and empathy — employees who assist bad bosses by going above and beyond, helping bosses with heavy workloads even when they're not asked" would lead to diminished abuse by those bosses. And, that "acts of kindness might help lessen future rude or abusive behavior."
The researchers were surprised to discover that it didn't happen. Instead, according to the study's co-author Charlice Hurst, "Abusive supervisors didn't respond to followers being positive and compassionate, and doing things to be supportive and helpful." The researchers concluded that their findings seemed to "clash with common sense."
Really? I think most anyone who's ever worked for abusive bosses would laugh at such "common sense" assumptions. No, trying to be "nice" or empathic towards the narcissistic, arrogant boss who often makes conflicting demands on employees isn't going to produce positive change. Continue reading →