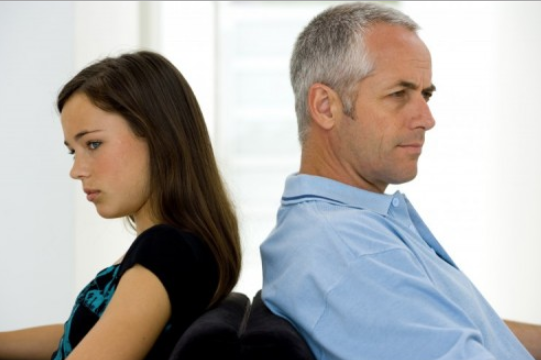 November 24, 2017
Adolescents whose fathers suffer from depression are likely to develop depression themselves, according to a long-term study of nearly 14,000 families. I think research findings about links like these raise important questions about their meaning and source. In this case, what accounts for fathers becoming depressed to begin with? And how does their depression help explain depression in their children? I think answers exist, and they reflect three sources. They reveal a more complex picture about could help, beyond just medication and therapy that quells the symptoms.
To explain, let's take a closer look at the study, led by University College London, and published in Lancet Psychiatry. It was based on two longitudinal studies of children growing up in Ireland and Great Britain. The studies followed children between 7- and 9-years-old; and again between 13 and 14. As described in a UCL report, the study was the first to find first to find an association between depression in fathers and their teenage children, independent of whether the mother has depression. The findings held up when adjusted for possible factors such as maternal depression, family income, and alcohol use.
"There's a common misconception that mothers are more responsible for their children's mental health, while fathers are less influential, but we found that the link between parent and teen depression is not related to gender," said the study's lead author, Gemma Lewis."The mental health of both parents should be a priority for preventing depression among adolescents. There has been far too much emphasis on mothers but fathers are important as well."
Although the research was conducted with Irish and British families, I think the findings ring true with what we often see clinically in the U.S. as well, among men, women and families who seek psychotherapy—or who suffer in silence—from depression, anxiety or other debilitating emotional conflicts.
So: What might be the source, and what could help? Continue reading →