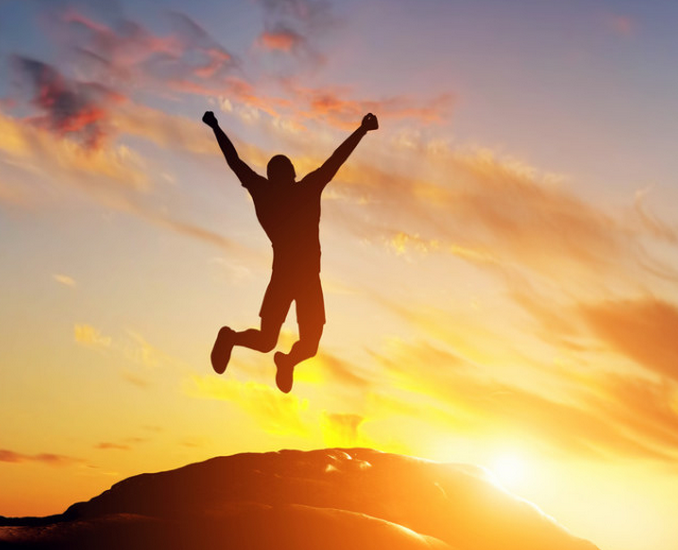 February 3, 2015
Do you want to increase your heart health and keep your bones strong throughout your lifetime? Cultivating a positive mentality about life helps, according to new research findings. Such studies add to accumulating data that your emotional, mental and spiritual states are interwoven with your physical wellbeing. We're seeing Western empirical science steadily confirm what's been observed and known about the mind/body/spirit interconnection within the ancient Eastern traditions.
One new study found a strong connection between optimism – a generally positive outlook on life – and cardiovascular health. This study of 5100 adults from the University of Illinois found that "Individuals with the highest levels of optimism have twice the odds of being in ideal cardiovascular health compared to their more pessimistic counterparts," according to lead author Rosalba Hernandez. And, "This association remains significant, even after adjusting for socio-demographic characteristics and poor mental health."
Optimists had significantly better blood sugar and total cholesterol levels than their counterparts. They also were more physically active, had healthier body mass indexes and were less likely to smoke, according to the research, published in Health Behavior and Policy Review. This was the first study to examine the association of optimism and cardiovascular health in a large, ethnically and racially diverse population.
According to Hernandes, "This evidence…suggests that prevention strategies that target modification of psychological well-being — e.g., optimism — may be a potential avenue for…improving Americans' cardiovascular health."
Similarly, research conducted by the University of Eastern Finland found that post-60 year old women who have higher levels of satisfaction with their lives were found to have higher bone density, and suffer less frequently from osteoporosis than those who are more unsatisfied with life. The study, published in Psychosomatic Medicine, assessed life satisfaction by looking at such factors as "interest in and easiness of life, happiness, and loneliness," as reported in an AAAS summary.
The researchers concluded that a positive outlook and satisfaction with life is associated with bone health, as good life satisfaction diminishes age-induced osteoporosis. And, that promoting good life satisfaction and good spirits in the elderly is as important as promoting healthy lifestyle choices. Although the study focused on women, men, as well, suffer from osteoporosis; and more significantly, would experience greater overall health with a positive mentality about life.
Credit: © Photocreo Bednarek / Fotolia