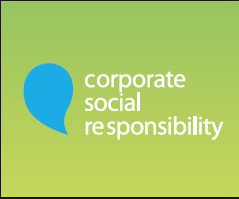 This is a guest post by John Friedman, head of communications for corporate citizenship for Sodexo. A thought-leader in CSR and sustainability, John has published widely in these areas, including The Huffington Post, and his work has been cited by Forbes and other publications. 
When any company or organization demonstrates that it is conducting its business in a way that benefits society, improves (or at least mitigates negative impacts on) the environment and is able to do so in a way that is profitable, it lives the values of sustainability and, in theory, everyone benefits. While smaller organizations may have it easier – in terms of getting buy-in and ensuring that practices support the desired objectives – they also struggle for financial resources. Conversely, larger multi-national organizations may (but not always) have more financial means but engaging a larger, decentralized workforce and a more complex supply chain can be difficult to say the least.
When big multi-nationals commit to sustainability they do so recognizing the challenge (although in my experience that is sometimes underestimated) as well as the massive opportunity to make a difference. The most successful companies, I have found, commit fully to the strategy based not on short-term market trends or a desire to 'look good' but rather based on their core and foundational values that have served them well for years. Staying true to the culture helps them to overcome the hurdles and obstacles that come up in the course of doing business. 'Stay the course, because this is who we are' is a stronger rallying cry than 'this is the new way and we told you it would be rough.'
One such company is Sodexo. While not a household name the company works – often behind the scenes in schools, colleges and universities, hospitals, retirement communities and in companies – providing what the company categorizes under the umbrella term 'quality of life services.' And what the company does, and the manner in which it does it – is getting some well-deserved attention.
Last week, at the World Economic Forum in Davos, Sodexo was one of the companies recognized by inclusion in RobecoSAM's The Sustainability Yearbook 2013. The yearbook is widely regarded as the world's most comprehensive publication on corporate sustainability performance. And Sodexo not only earned 'sector leader', it was the only company recognized as 'gold class' (a category reserved for the leader and those within 1 percent of the leader's total score). It earned the top score in the social and economic areas, and in the 94th percentile for the environment. The company was also named 'sector mover' for the greatest year over year improvement.
Because of the size and complexity of the company –the 20th largest employer in the world with 420,000 employees spread across 34,000 client sites and 80 countries – the measurable achievements tell only a part of the story. Overcoming the communication, culture, language and distances to spread the programs is a Herculean task.
But the impact the company has just as immense in every phase of its business; from suppliers to customers. Indeed, the company estimates that it touches the lives of 70 million people every day, whether than be through healthier choices in school cafés, reducing energy and hospital-acquired infections, to serving remote sites like mining operations, to benefit and rewards services that help bring new clients to local businesses and therefore build local economies.
Since its founding, Sodexo has recognized its opportunity and responsibility to contribute to the economic, social and environmental development of the cities, regions and countries where it operates. From this fundamental, the company created 'The Better Tomorrow Plan,' a set of measured, actionable objectives that span a wide range of efforts ranging from reduction in waste and energy use to building a massive global supply chain that sources locally whenever possible.
Methodology
This yearbook is published by RobecoSAM, a leading asset management company focusing on sustainability funds and the international accounting firm KPMG. Each year more than 2,000 companies are evaluated for inclusion in the yearbook, using up to 120 financial, environmental, social and economic indicators to evaluate companies in eight sectors.
This post was originally published in Sustainable Business Forum.