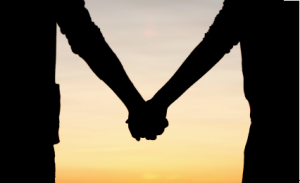 Paul Simon's song, "50 Ways To Leave Your Lover" may come to mind here, but I'm referring to a different kind of "leaving:" departing from how couples typically relate to each other in day-to-day life — struggling over power and control while also longing for greater mutuality and equality.
Power struggles and lack of equality are visible in what couples actually do with each other in their interactions, their decisions; in how they behave towards each other around differences of needs, desires, and personalities. In my recent post about "radical transparency" I explained that two-way exposure of your inner life generates emotional and sexual vitality. Not your personal fantasies or crazy thoughts, which we all have from time to time, but rather, your intimate feelings, fears, hopes, and vulnerabilities. Another source is building "whole person sex," which I'll discuss in a future post.
 But here, I explain why learning to relate more as equals, as collaborative partners, is also crucial. It's similar to what many people have had to learn in today's rapidly changing workplace, by necessity. "Leaving" your lover in the ways I describe builds greater equality because it's more than just learning new communication skills or new sexual techniques. They won't create mutuality or equality by themselves. What it does is shifting away from how you've learned to envision a relationship to begin with. And then, shifting to serve the relationship itself; not just whatever serves your own desires.